A COMMUNITY FOR ODDBALLS & FRIENDS OF ODDBALLS & FRIENDS OF FRIENDS OF ODDBALLS
Poll



NULL
Polls Archive
Posts Archive
People we think are cool...
Fisherman Catches Bigfoot Bathing in FL Swamp
JANUARY 06, 2015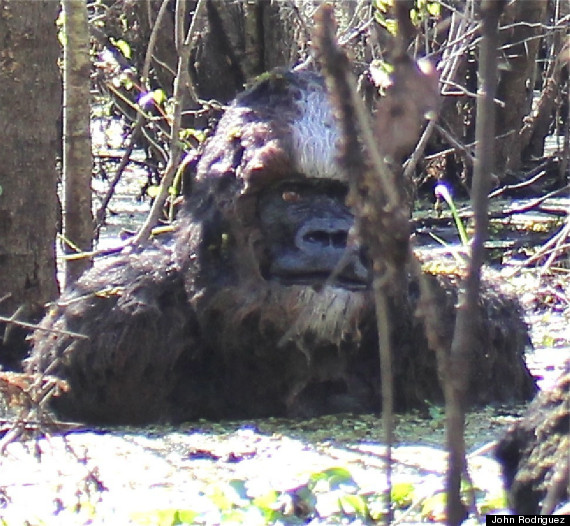 Another purported sighting of Bigfoot came to light just recently, this one courtesy of John Rodriguez, a retired electrician from Tampa, FL. John claims to have captured this photo of the "Skunk Ape" while fishing in the Hillsborough River in Florida.
We here at Oddball have trouble believing that Sasquatch's distant cousin could be captured on film so easily, in broad daylight, after evading modern photography since it's inception.
It seems that we're not the only ones who think so: "according to
Ben Hansen
, lead investigator of the Syfy Channel's "Fact or Faked: Paranormal Files" series...Thanks to the clear photo, I'm excited to announce that the photographer has captured a real-life... gorilla in a Bigfoot suit! To be more precise, the face of a gorilla that has been digitally added to the photo with editing software."
So there you have it, definitive proof of another Bigfoot still does NOT exist, outside of our resident Oddball Sasquatch that is
Source: Huffington Post
---
Only registered users can leave comments, please
log in
first.
Odd-Cam
NAME:
John Baldwin
FROM:
HOBBIES:
SHOE SIZE:
FAVOURITE SONG:
FAVOURITE MOVIE:
New Arrivals